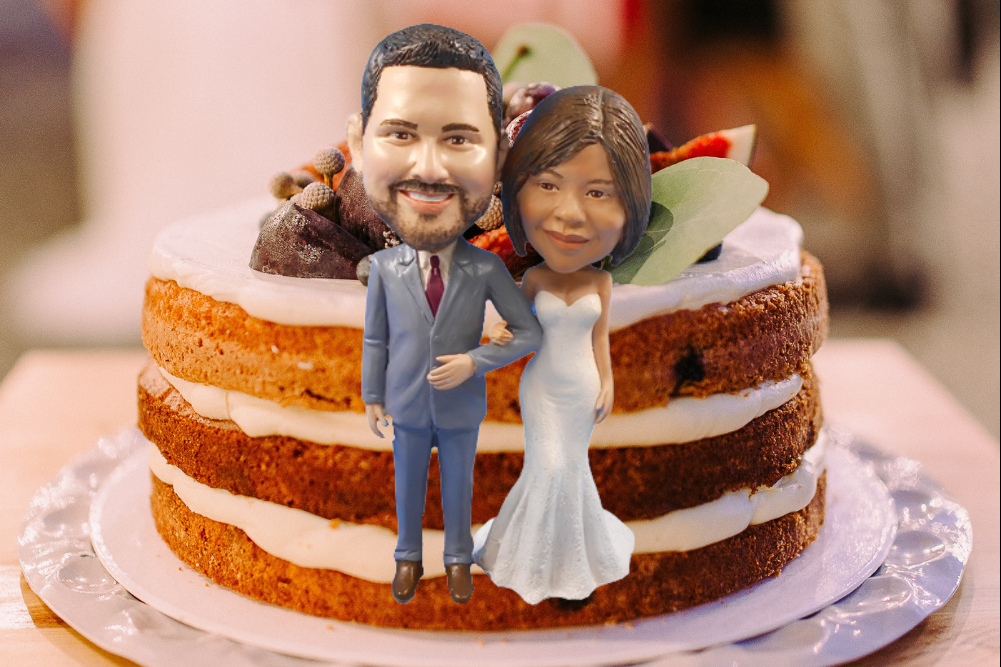 When you ask a happily married couple to think back to their wedding, you're almost always greeted with a smile as they teleport back to a rosy place in their memory. They go to a nostalgic place and relive the excitement of the day for you.
After the months of planning, invitation lists, day-of crises, vows, speeches, dances, and Aunt Barb getting so drunk she stumbled into the garden and fell asleep, you're left with a few tokens which spark the memories you'll never forget. 
Nowadays, everything is memorialized by Instagram accounts and videos from camera phones.
Twenty years from now, those will probably look as archaic and fuzzy as when my parents popped in the VHS of their wedding for us to watch.
As time wears on, all those wedding day gifts break or go out of style, swept into a dustbin or occupying a box in the attic uncertain to ever see the light of day again. A few of my parent's wedding day items made it, though. Mom's wedding dress is still in the back of her closet. Special silverware that comes out once or twice a year on an anniversary or holiday. The punch bowl, because no one uses punch bowls. And the bride and groom wedding cake topper, nestled in a case in our living room with some other trinkets and figurines.
It's a simple token, of course. Generic man in a tux holding hands with a generic woman in a white dress. That's the only way they made them back then. But in a tiny way it memorializes a special day, touching our everyday lives in a minor but meaningful way. Whenever they look at it, they'd smile, and you'd see that glow.
While it may not seem like it, something small and personal like a wedding cake topper can provide a lifetime of joy.
Here at Whoopass, we've created custom cake toppers for dozens of weddings. While my parents' classic bride and groom are certainly nice, we take things a step further by providing fully customized cake toppers that are unique for every couple.
Do you want to keep it classic? We get it. We'll take the classic bride and groom and sculpt the head in the likeness of the bridge and groom. Personalize it with a date on the stand and you've got a traditional wedding cake topper with a bit more personality.
But if you're a bit more adventurous, you can have a lot of fun with your cake topper. Make it the talk of your wedding (at least until Aunt Barb's 5th vodka tonic)! We can create a fully customized cake topper that is totally you.
Wear a baseball cap. Flippers. Snowshoes. Hold a tennis racket. A prop representing your honeymoon destination. Wear your favorite bracelet. Ride your motorcycle. Dress like your favorite character. Add tattoos. Whatever makes you you.
However you celebrate as a couple together, let us capture it on a bobblehead and make it a part of not just your wedding, but your married life together.
Years from now, you'll have a unique token from your big day to look back on fondly. The classic cake topper may do the trick for my parents, but if they could have customized it as a special reminder of their love when they got married, that's just a bonus.
View some wedding bobblehead samples, customize a classic bride & groom, or start your custom order today!
P.S. We've designed wedding bobbleheads for couples regardless of gender or sexual preferences! However you celebrate love, we can create a great bobblehead for you. Happy Pride Month!