Have you thought about what to give your father or husband for Father's Day? By now he must have his closet full of neckties and cuff links from previous holidays. Why not make it special this year by getting him a customized bobblehead of himself? There are so many options to choose from!
From head to toe you can customize a Bobblehead likeness of your father as a gift. You can customize your dad's Bobblehead to include his favorite watch, the shirt he always wears, the TV remote, or anything else that reminds you of him. Just send a photo of your dad to use as inspiration for his very own bobblehead doll and leave the rest to the professionals! If you want to be sure of those extra details, you can talk to a customer service representative so your Bobblehead will look exactly how you want it to.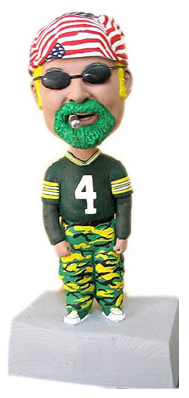 Is your dad a workaholic? Does he love his job? Is there room on his desk for a little knick-knack? Get him a Bobblehead in work clothes. You can get your Bobblehead dressed as a businessman, doctor, judge, or coach! If he's always wanted to be a pilot or fireman, he can now have a little Bobblehead of himself dressed like one!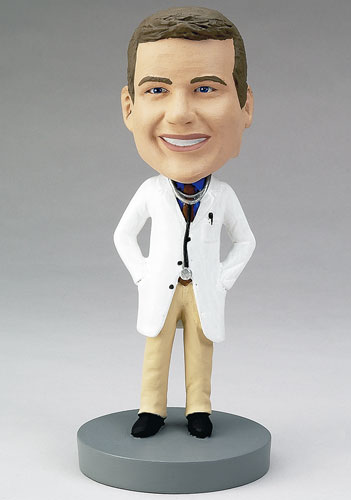 Lots of dads love cars and motorcycles. You can get your dad's Bobblehead driving the family car! Send pictures of your dad's car or motorcycle and you can get a Bobblehead of him riding it. Better yet, if he wants to see himself driving a Lamborghini or a Porsche, he can now have a mini-version of himself driving his dream car! Include the whole family if he doesn't mind some company on his ride.
If your dad knows how to play an instrument you can get a replica of him playing his favorite instrument. Whether it's the bass, guitar, drums, accordion or violin, it can be done. If your dad is a huge fan of a certain rock band you can customize him to look like his favorite band member. Ever wonder what your dad would look like if he tried to dress like KISS?
If your dad is fond of playing Poker, you could get him a Poker Card Cover customized with his face on it. It's a unique gift he definitely won't find anywhere else. You can have your dad's face and upper body placed on the cover, right beside yours if that's what you want. That's a Poker face his opponents definitely won't be able to read.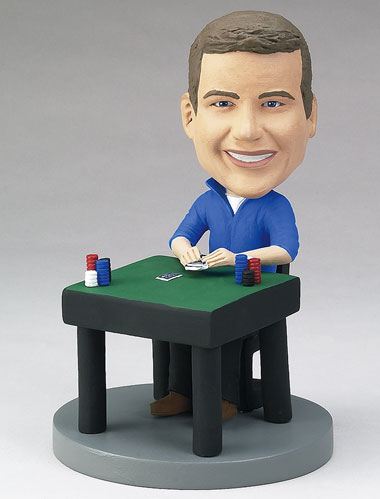 It won't be long until it's Father's Day again. If you have trouble deciding on a gift and end up choosing a Bobblehead, worry not! Whoopassenterprises.com offers expedited delivery options for an additional fee. Standard shipping takes 5-7 weeks but it's totally free! Surprise your dad for Father's Day and get his Bobblehead while it's still early!