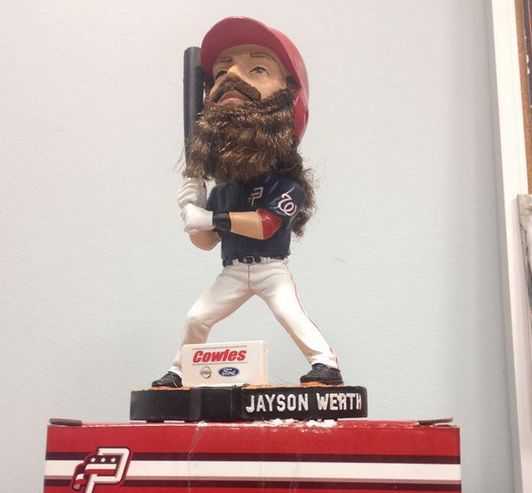 So we make a lot of custom bobbleheads with beards and mustaches, but this Jayson Werth bobblehead that the Potomac Nationals are giving away brings a new meaning to a hairy bobblehead.
The thing appears to have real hair! Hopefully PETA will not need to investigate.
If you've recently added a facial topiary to your repertoire isn't it time to immortalize it with a custom bobblehead! Ours will not come with real hair or even with real immitation hair, don't worry. You will not even need a mini beard trimmer for it.