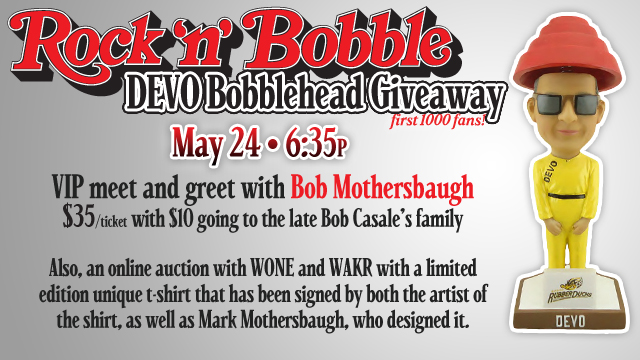 Imagine our displeasure upon learning that we had missed one of the best bobblehead giveaways in recent memory on May 24th. The Akron RubberDucks gave away bobbleheads of the classic 80s band Devo, wearing yellow hazmat suits and the iconic Devo hat.
A mere 6 hours and 5 minutes on straight, smooth US interstate from Chicago, we'd have jumped in our car for such a timeless bobblehead classic.
We'll just have to solace ourselves by making our own custom bobbleheads wearing classic Devo garb.